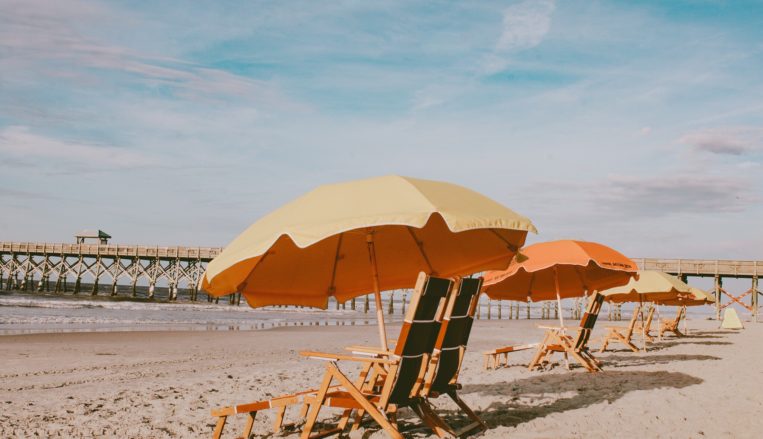 Sometimes all you need is a trip to the beach, whether it is a spontaneous visit or a long-planned vacation. It helps you to unwind and relax. The beach sand may be fun, but you will need beach chairs to relax in, and some shade to avoid sunburn You can either carry your own beach chairs and umbrellas when heading to the beach or rent some. Here are five reasons to rent your beach gear:
Renting Offers Convenience
You are on the beach to enjoy the breeze, relax and let your hair down. The last thing you want to be doing is dragging beach chairs and umbrellas with you while on vacation. The thought of having to lug beach equipment to and from your hotel room can make you avoid the beach completely. By renting your beach gear, you'll be saving yourself from extra manual labor while on your vacation.
Makes Traveling for Family Vacations Easier
Imagine having to pack beach chairs and umbrellas for your spouse and kids when going for a family vacation. If you frame it that way, the idea of lounging in your backyard would sound more fun. The only luggage you should be packing for your vacation should be beachwear and the only things you should be carrying home are gifts and memorabilia. Why not travel light and rent your beach gear from us?
Travel Light
Even if you are going on a solo vacation, it doesn't mean you have to drag along beach equipment. If your beachwear fits in a backpack, then there is no reason why you should to carry along a beach chair and umbrella. Beach rentals give you the much-needed freedom to travel light.
You Can Have Spontaneous Vacations
They say the best vacations are those that are unplanned and spontaneous. Bringing along bulky beach chairs and umbrellas would ruin the element of surprise and the spontaneity of the moment. Beach rentals allow you to take advantage of the perfect weather to add some spontaneity into your life. No need to worry about making last-minute plans – you can even make same-day Folly Beach equipment rentals.
Renting is Cost-Effective
The initial price of renting beach equipment might scare you away, but it is more cost-effective in the long run than you think. Carrying your own beach chair and umbrella would mean paying baggage fees especially if flying to your vacation, and they could also get lost in the airport baggage section necessitating a replacement. Then you might need to hire a hand to help you carry them to and from the beach. If they break down, you will have to rent some or buy replacements anyway. It's not worth the hassle. Just rent your beach chairs and umbrellas from the start.
If you are looking for beach rentals in Charleston, South Carolina, then Folly Beach Rentals and Charleston Beach Rentals has you covered. Contact Folly Beach Rentals to make a booking for beach chairs and umbrellas or if you have any questions regarding beach equipment renting.