Policies
Beach Rental & Wedding POLICIES
Hours 9:30am-5pm 
Visiting for the day? Plan to enjoy your visit at our Pier Location

.

 
Take the 110E or 2E Beach Access. Once in the sand, look for our orange canopy tucked back by the dunes. Our crew will be there ready to check you in and direct you to your items.
We cannot set up in front of the Charleston Oceanfront Villas or the Tides Hotel. 
If you are staying at the Charleston Oceanfront Villas or surrounding areas, you will be set up at 3W Beach Access. If you are staying at the Tides or surrounding areas, you will be set up at our Pier Location.

Have a vacation rental on the island? Enjoy your items at the closest beach access! If your rental is oceanfront, they will be right outside the house!

Your name will be posted on your rental.

Folly Beach is experiencing beach erosion, which may limit availability of your rental items. Your rentals will be available to you for at least 4 hours each day.

Certain areas have considerable beach erosion and may cause delay or early cutoff of service depending on the tides.

You

are responsible for contacting your property manager to see if you are in one of these areas.

We will do our

very best

, if booked in one of these zones, to give you the most service possible during business hours, understanding that when the tide is high we may have to pull our materials or set up later in the day.
Vacation rentals past 1409 East Ashley Avenue have an order minimum of $45.
Reservations are NOT TRANSFERABLE.
Once your group leaves for the day, our crew picks up your items immediately. You are more than welcome to get lunch or head to the shops and come back. However, we ask that you either check-in with our crew to let them know you will be back or leave towels/other non-valuables with your rental items.
Items are not allowed to be picked up and moved to a different location (DIY items are excluded from this).
It is a safety hazard to set up or move the items without training.
Chairs without umbrellas cannot be delivered (Wedding chairs are excluded from this).
Single chairs are available to rent only at our Pier Location.
We do not decorate for wedding ceremonies.
Customers may decorate the items but cannot use adhesive, tacks, pins, nails or screws. We recommend using twine as an eco-friendly and non-damaging option. 
The Natural Wood Arbor must be rented with chairs. It cannot be ordered alone.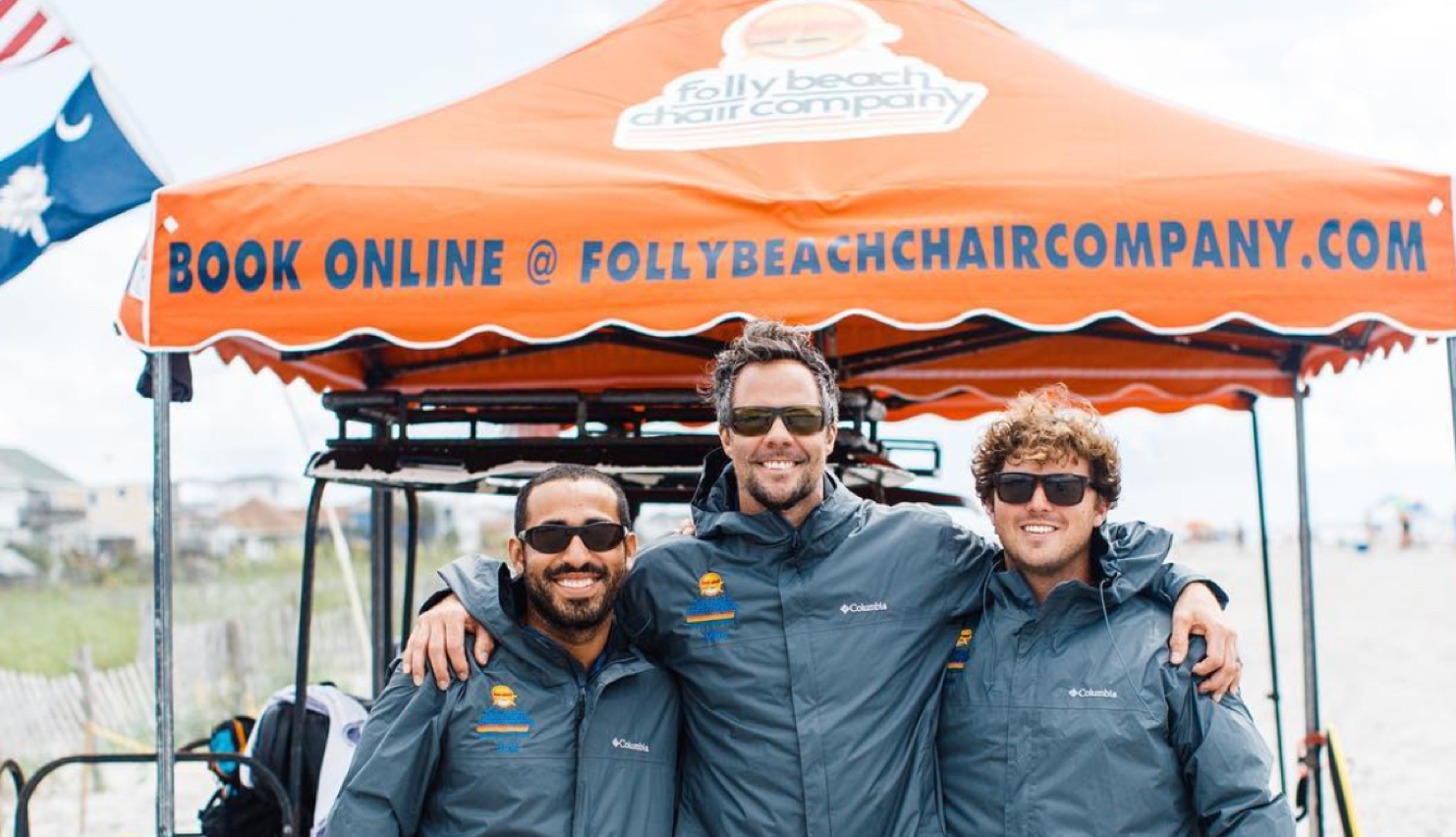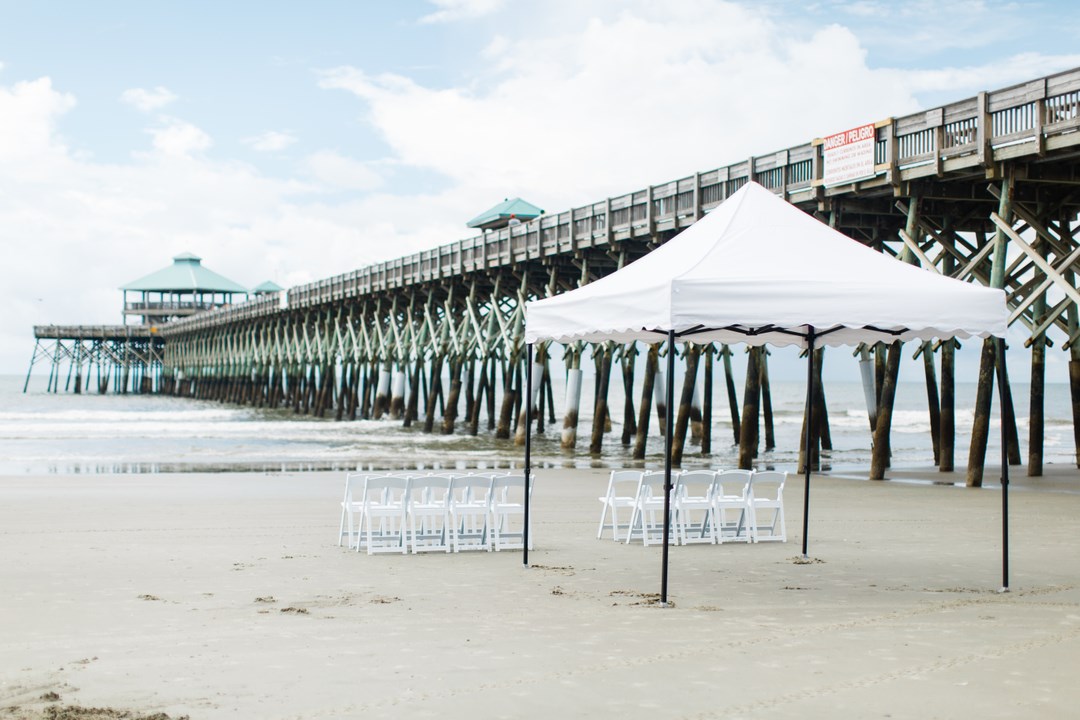 Cancellation Policies
We do not offer rain or weather-related refunds.
All orders will have a 25% cancellation fee.
No refunds within 48 hours of service. The service starts at 9:30 am each day.
For weddings, cancellations must be made by email 60 days prior to service. There are no refunds within 60 days of service.