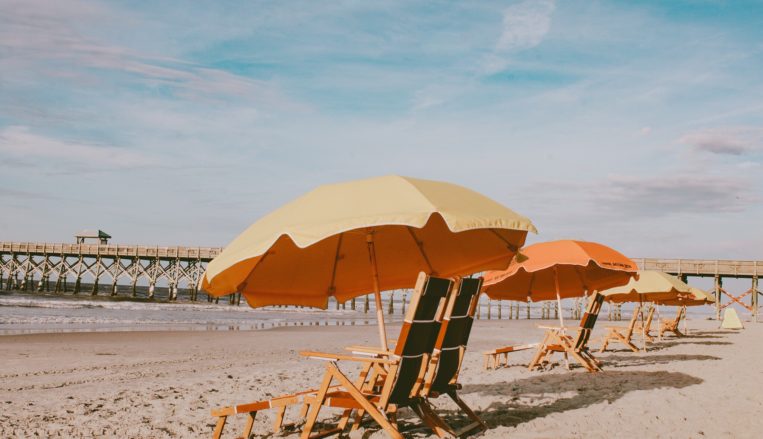 Folly Beach Chair Co. Introduces Same Day Booking Feature
With the summer heat rolling in, last-minute beach days are just what the doctor ordered for both vacationers and locals alike. The best part about a beach day is in the spontaneity of waking up, looking outside, and rallying family and friends for a drive to the beach. Usually, the only thing stopping you from kicking back in the sand for the day is the hassle of packing and hauling out coolers, chairs, umbrellas, and beach accessories that are still covered in sand from your last beach adventure.
Before you throw in the towel, Folly Beach Chair is here to help with our NEWEST same day booking feature. This summer, you deserve a chance to live on island time while we give you the V.I.P. treatment. Our first class rental service gives you the opportunity to head to the beach on your own time without worrying about finding a place to kick back and relax. Our priority is making sure you enjoy Folly Beach at your leisure without feeling like you need to plan every detail well in advance. Summer is about going with the flow of where the day may lead, rather than having a set time or place to be somewhere.
Be sure to book your same day rental by 12:00 PM and we'll set you up next to Folly Beach Pier with clean, high-quality equipment, including resort-style beach chairs, umbrellas, and more! We offer FREE set up so you can claim your favorite spot near the pier. We can claim your spot as early as 9:00 A.M. no matter how large your party.
Your beach day doesn't just have to include beach chairs and umbrellas. Check out our lessons and adventures, which are a great option for adding an activity to the unforgettable day that will offer your kids, friends, or bachelorette/bachelor parties the times of their lives. Who knows, you might have just introduced a newfound hobby for others or even yourself!
Folly Beach Chair wants to make sure you live life, and summer, to its fullest. Check out Same day Rentals for more information!