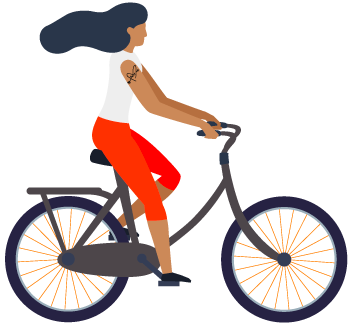 Searching Availability...
FAQs
How does this work?
Start your booking for the first day of service.
Your items will be delivered on your first full day at your vacation rental. If your check in is at 4:00 pm (standard check-in time), expect your items to be delivered by 10:00 am the next morning! For pickup, your items must be placed in the same location cleaned and packed up two hours prior to your check out (Standard check out is 10:00 am). We recommend items be packed and ready the night before your check out to avoid any fees. Items unavailable for scheduled pick up are subject to an additional charge of a day of service. Bikes (plus add ons) and DIY items (chairs, umbrellas, games, and boards) will be delivered and picked up at vacation homes with the above policies. There is a 3 day minimum for any vacation home delivery! Weekly rates are maximum 6 days. FREE helmets available upon request! Ebikes (coming soon) require helmets.
Do I need to occupy the property to get service?
Delivery and Pick up days must be on days where you are occupying the property. Because properties are flipped on a same day basis, we do not schedule deliveries the day before arrival or pickups the day after your departure.