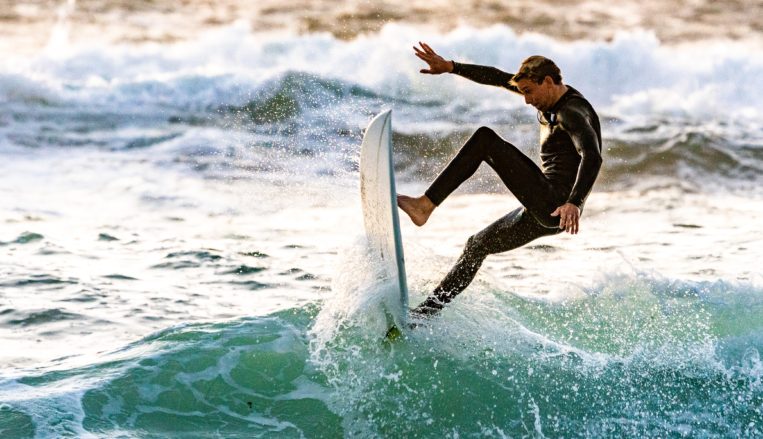 Surfing: it's fun, it's exhilarating, and it allows you to see the ocean like you've never seen it before. You've probably seen surfing depicted in movies or television shows and wondered how it's done. Or maybe you've been intrigued by surfing for a while but thought you were too old or young to pick up the skills and invest in surf lessons in Charleston, SC. No matter how you want to surf (be it as a pro in competition or as a hobby) or how old you are, the good news is that it's never too late to learn the art of surfing. The even better news is that we have amazing instructors with over three decades of combined experience who would love to teach you.
Folly Beach Chair Company is thrilled to provide private surf lessons right here at beautiful Folly Beach. There are many Folly Beach surf lessons that visitors and residents alike can take advantage of. However, we believe that we're the best choice for both kids and adults because of the superior experience of our instructors. Kyle Busey is a pro surfer who lives here in Charleston. It's with his skill level and his passion that he's able to teach nearly anyone, resulting in them riding the board successfully on their first day. Having Kyle on our team gives newcomers a unique chance to learn directly from a proven expert.
Besides all the fun that can be had when you're riding the waves, there's also recognized health benefits to the sport as well:
It's a Full Body Workout
Every part of surfing, from paddling out to balancing on the board, works muscles throughout your entire body. Overtime, if you make it a habit to surf with regularity, these muscles will strengthen and grow, especially in the upper body.
Improved Cardiovascular Health
Surfing is physically demanding. It doesn't take long for all the shifting and twisting to get you breathing hard and set your heart racing. This is no different than working out your arms or legs: in the same sense that the strain of repeatedly lifting weights makes them stronger, your heart and lungs will become stronger from surfing.
Surfing Gets You Outdoors
As people continue to spend more time indoors glued to computers and television screens, they're spending less time in the open air and sun. Being outside can have a positive effect on your mood. Combine that with the above physical benefits and it becomes obvious that surfing can have a powerful impact on your life. It's a great way to get moving without feeling like you're sacrificing relaxation in the process.
Our private Charleston, SC surf lessons allow for teaching with undivided attention, giving you specialized and personal instruction. With each lesson you'll be provided with a surfboard, a wetsuit, a rash guard, and professional photos of you during your lesson. If you're interested in our private surf lessons, reach out to us today to learn more.